Yahoo! Axis launched – Will it revolutionise search?
In September 2011, Yahoo! declared that they have no intentions of exiting the search world which is still dominated by Google.
As part of that strategy, Yahoo! released their cont
Yahoo! Axis is a search browser that provides a completely new way to search and browse the web. Axis integrates searching and browsing into a single, more efficient experience that transforms search into a companion, not a destination. It provides you with instant answers, visual previews of top search results for a more efficient and content-rich way to explore interests online. When activated, Axis also automatically recognizes you as you move from device to device, providing a personalized and consistent experience wherever you go.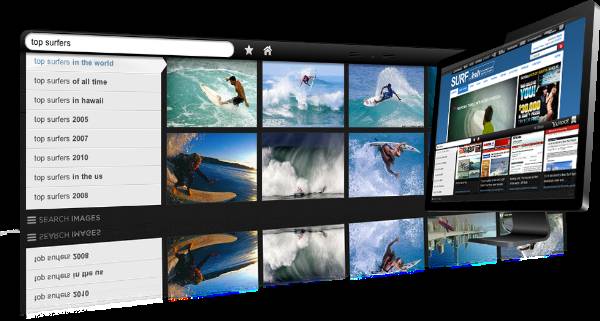 Axis can be used on a single device or across multiple devices to create a seamless and personalized user experience on any of the following supported platforms:
Tablet – Yahoo! Axis supports the Apple iPad™
Mobile – Yahoo! Axis supports the Apple iPhone™
Desktop – Yahoo! Axis for the desktop is a add-on that supports the following web browsers:

Google Chrome™ (all versions)
Mozilla Firefox™ (version 7 and higher)
Microsoft Internet Explorer™ (version 9 and higher)
Apple Safari™ (version 5 and higher)
Key features:
Search the web without ever leaving the web page you are viewing. Easily return to your search results at anytime without needing to use the web browser's "back" button.
Yahoo! Axis provides search suggestions, visual snapshots of web results, and quick answers to common searches, like the weather forecast or local movie show times.
Yahoo! Axis on the iPad and iPhone are web browsers with a built-in search box. Enter search terms or URL's (e.g., www.yahoo.com) in the same box. See search results instantly appear as you type without ever needing to go to a search results page.
Sign in using your Yahoo!, Facebook or Google account, and Yahoo! Axis will automatically recognize you from any of your linked devices.
Yahoo! Axis allows you to go from one search result to the next. On the iPhone and iPad, just swipe from the edge of your screen and browse through results as you would with a magazine. On your desktop, Yahoo! Axis shows right and left arrows you can click to go to the next or previous result.
Bookmark any page for quick access anytime. Your bookmarks will appear as visual snapshots of the web page so you can easily find the page you are looking for.
Have you already tested Yahoo! Axis? What are your first impressions. Will it prompt you to switch?