Last week Microsoft released Windows Live Writer Beta. The release includes added support for video. You can now insert videos from Soapbox and YouTube, as well as upload to them.
There is a new skin and several more feature enhancements for images, better features to author blogs. You can spell check in several more languages. For me, English is the only language, so not much benefit for me there!
One of the best features I like is the ability to add categories directly to my WordPress blog with search and type-down filtering.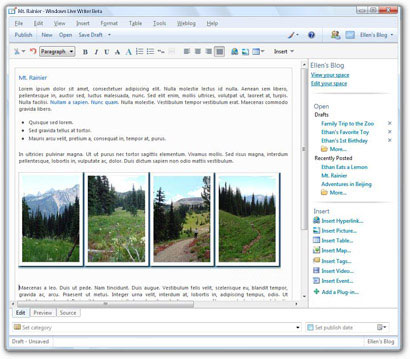 Give it a shot, if you haven't already. What do you like about this version? What do you hate about it?
Download Windows Live Writer Beta