Inside Windows Live Messenger reports that Windows Live Messenger is now out of beta.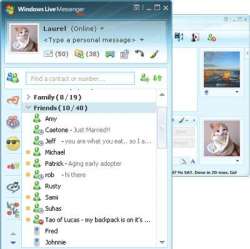 Besides that, Messenger is available in 8 new languages, it is completely compatible with Windows Vista which was released yesterday.
You can now send an email invitation while adding a contact. This was missing in the beta.
There are several new features in 8.1 that have been added since 8.0. Live Messenger is indeed one of the best messenger clients I have used and use regularly.