What India spends its money on
When it comes to spending money, Indian have found diverse ways of doing so, be it offline i.e. in retail stores or malls or online via Myntra, Flipkart or Amazon.
TrustedCompany.com has put together a second by second infographic that gives you an insight of what India spends its money on.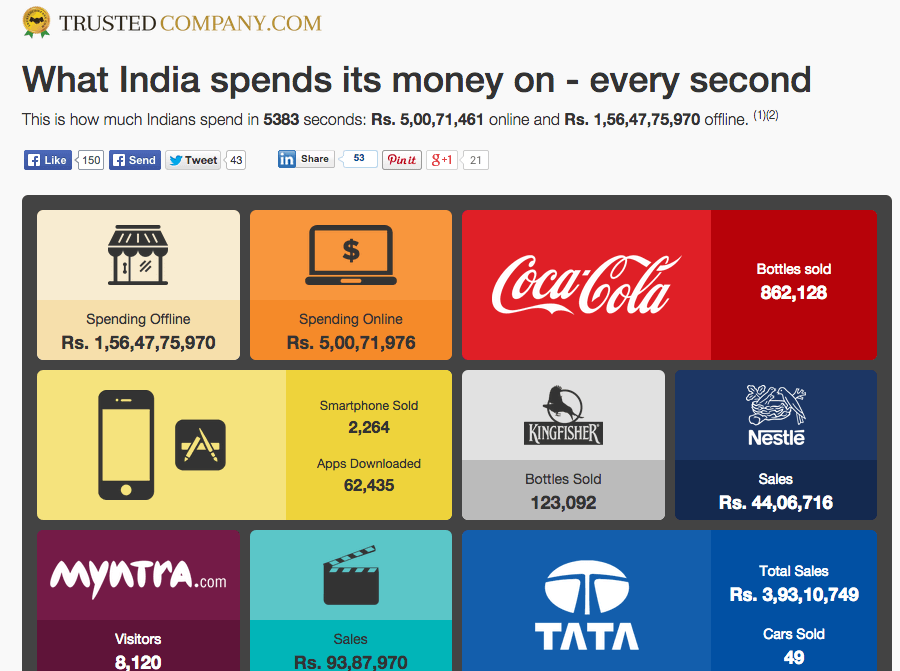 Seems like we drink a lot of tea and unfortunately, smoke a tonne of cigarettes.