Type Without Worrying About Grazing Your Laptops Touchpad
Considering the touchpad's positioning, I believe that laptops are poorly designed. Instead of being on the side of the keyboard, the touchpad is right under it. What this obstructs fast typing. All it takes is your hand grazing the touchpad once and your cursor will shift to a random position or something else disturbing will happen. This immensely breaks the work rhythm.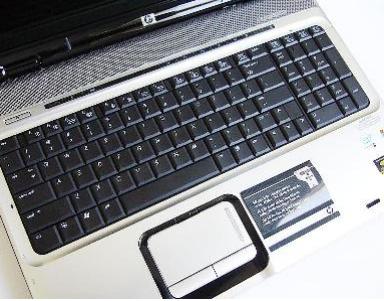 Since the laptop designs will not be changing anytime soon, this problem needs to be solved internally. Of course one solution could be to disable the touchpad from the Control Panel each time you want to type. But then you will have to re-enable the touchpad each time you are done typing. Therefore a software solution is required to automate this task. Touchfreeze is that software solution.
This free utility is a tiny installable program of which the MSI file is sized at only 250KB.
Once you have the program installed, it automatically disables your touchpad each time you begin typing. No longer will you have to worry about placing your hand in that awkwardly lifted angle. You can now type with comfort.
Once you are done typing, your touchpad is re-enabled by Touchfreeze. There is of course a momentary gap between your end-of-typing and the touchpad re-enabling; however unless you're using an application that requires a lot of simultaneous keyboard-mouse integration, you can use Touchfreeze without any hiccups.
The program is compatible with Windows 2000, Windows Server 2003, Windows Server 2008, Windows XP, Windows Vista, and Windows 7. If your laptop is operating on any one of these systems, you can take advantage of this nifty freeware and type undisturbed.