Twitter Phishing Scam now becomes Facebook Phishing Scam
The Twitter Blog reported last week that people are receiving emails which contain links to a phishing site asking you to enter your login details.
I decided to check it out today and was surpised to see that the entire twitter interface has been converted to that of Facebook, which means that they are now getting ready for a Facebook phishing scam!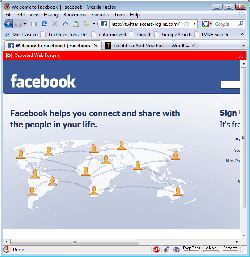 Good news is that Internet Explorer (with Website Checking Enabled), Firefox 3 (Firefox 2 did not block the site) and Google Chrome all display big warnings. So, if you are using any of these browsers, then you will see an image similar to these two below.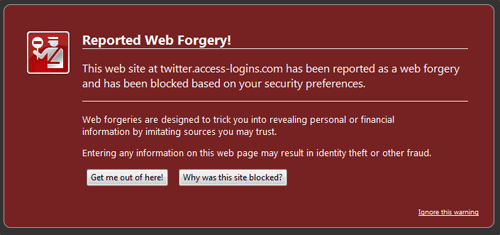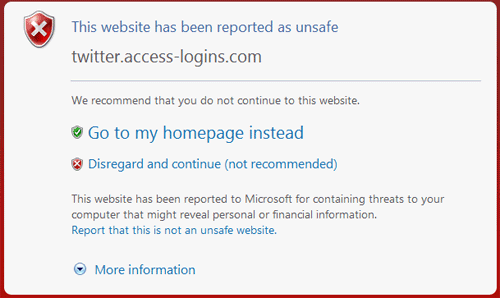 What is Phishing?
Wikipedia defines phishing as "the criminally fraudulent process of attempting to acquire sensitive information such as usernames, passwords and credit card details by masquerading as a trustworthy entity in an electronic communication."
How to avoid being Phished?
The easiest way is to not click links in your email. Make sure that you visit the site on your own.
Always check the address bar to see you are actually logging into the right site. As you can see in the screenshot above, the url is not http://www.twitter.com or http://www.facebook.com
If you do get phished, immediately change your password. If you can't login, request a new password immediately.
Have you ever been a victim of a phishing scam? What did you do?