A few weeks back we covered five tools to clean up your PC as well as ten tools to defragment your hard disk. This week we have three tools that keep your Windows fast.
Vista Services Optimizer enables you to safely optimize Windows services based on how you use your computer. A standard Vista installation has many services turned on and running that you may not have any use for, consuming CPU and memory that can potentially slow down your system.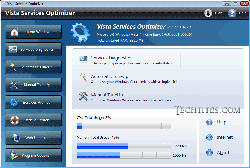 Vista Services Optimizer analyzes your system and suggest services that can be safely turned off. You can choose to perform an automatic tune-up based on what is suitable for your system, or use a manual tune-up that lets you select from a more detailed list of features that you want to disable.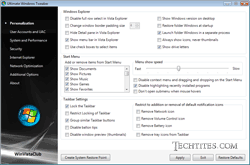 Ultimate Windows Tweaker is a Tweak UI Utility for tweaking and optimizing Windows Vista, 32-bit & 64-bit. It is a simple portable application to customize your Windows Vista to meet your requirements. With judicious tweaking, it can make your system faster, more stable, and more secure with just a few mouse clicks. The tweaker detects whether you have IE 7 or IE 8 installed and accordingly offers you the relevant tweaks only.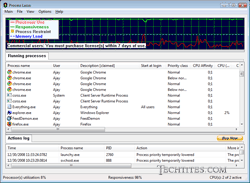 Process Lasso is a unique new technology that will, amongst other things, improve your PC's responsiveness and stability. Windows, by design, allows programs to monopolize your CPU without restraint — leading to freezes and hangs. Process Lasso's ProBalance technology intelligently adjusts the priority of running programs so that badly behaved programs won't interfere with your ability to use the computer.
Do you use any other software to tweak your Windows installation? Tell me about them.