Solve Startup Errors By Knowing All Your Startup Programs
A problem many computer users face is a dialog box appearing at Windows startup stating that a certain process failed to launch. If the failed process does not have a clear name (indicating its source), it becomes almost impossible to detect where the error is originating from. Once you run your antivirus and malware scans with fruitless results, you have no option left but to return to the last stable System Restore point, assuming you have created one.
The best way to tackle such an issue however is not what most of us do. First of all we should examine our startup programs and try to figure out what startup file is unnecessarily being opened and causing those errors. Autostart Explorer can help you in this by presenting you with a comprehensive view of your startup programs.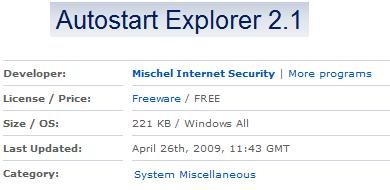 The program comes in the form of a 221KB extractable archive file which contains four further files. You do not need to install anything. Just extract the files into the same folder and the run the executable file (EXE) titled AutostartExplorer.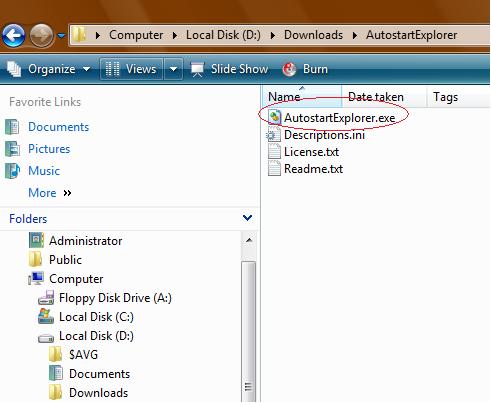 When you run the EXE file, you are shown a window presenting the information of all your startup programs: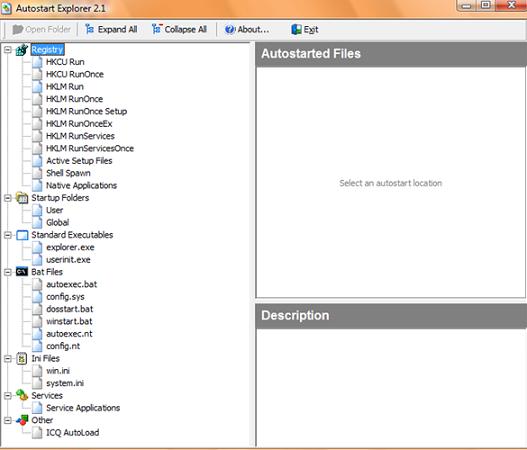 Select a field from the left and the associated startup files will be shown to the right: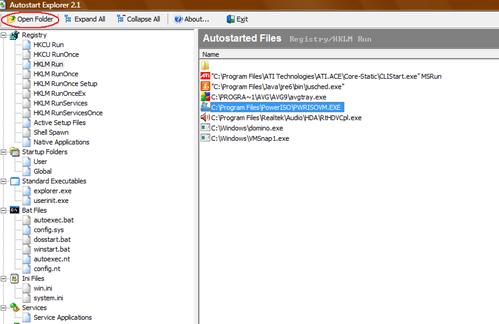 The description found at the bottom belongs to the category (on the left) which you select. If you highlight a program to the right, you can click on the 'Open Folder' button at top to be taken to its home folder.
You can also right-click the program entries to the right and if the belong to a particular file, you can click on the properties to access its system properties: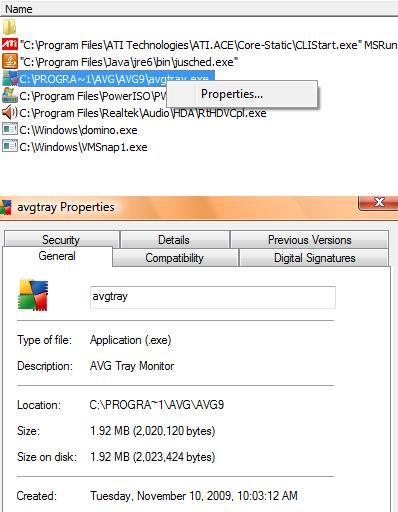 Autostart Explorer tells a user a lot about his/her system's startup processes. Due to its non-installment requiring usage, you can carry it with you on your flash drive; this can be particularly helpful if you work as a computer troubleshooter.
Next time you encounter any strangely new startup error dialog boxes or experience slower startups, use this free program to know what is really going on behind the scenes.