Who doesn't love singing with the music playing in the background. And singing is extremely easy when you have the lyrics of your favorite song in front of you.
One option is to individually search for lyrics of your song online or alternatively, get hold of a simple software that does the job.
AutoLyrix was designed to download Lyrics, AlbumArt (artwork) and SyncLyric (LRC files) automatically.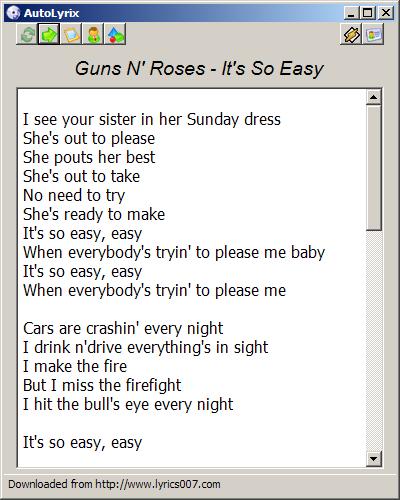 Using Autolyrix is extremely simple. Download and install the software and run it. Run your favorite music player (see supported players) and play the song of your choice. I tried out several songs and Autolyrix correctly fetched the lyrics for these.
AutoLyrix uses Google to search (Lyrics and AlbumArt). AutoLyrix has its own library, so you can submit AlbumArt, Lyrics and SyncLyrics so other users can get the right content for whatever they are listening to!
– Windows Installation File (.EXE)
– Mono Installation File (Linux and MacOS) (.ZIP)