Search Wikipedia Articles Without Leaving Current Page In Chrome
Wikipedia is a massive source of information. Although it cannot be cited as a source, it is still the starting point of many college students when it comes to writing papers. Each time you open Wikipedia you have to open a new tab and leave the current tab. Fortunately there is now a tool that lets you browse Wikipedia while having the same tab in view. This tool is called Wikipedia Companion.
Wikipedia Companion is a browser extension for Google Chrome. The extension is sized at nearly 300KB and installs rather quickly. After installation a new icon is placed on the address bar. This icon is shaped like the Wikipedia logo.

Clicking on this icon drops down a window where you can access Wikipedia.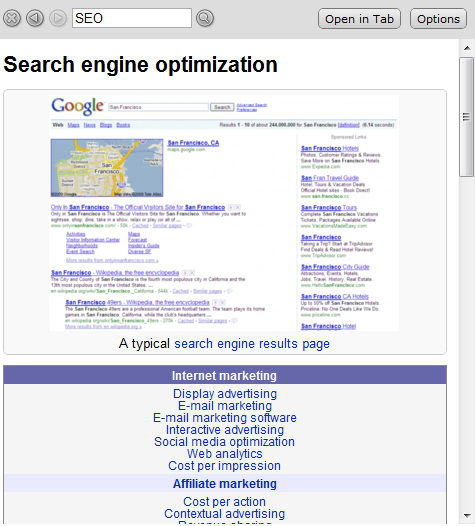 This drop down window takes only a portion of your screen so that you are still able to view your currently open webpage.
The top bar in this window lets you search for topics on Wikipedia. You can type your query and press the return / enter key or click on the button besides the search bar to open the result in the same drop down window. To open the result in a new tab, you can use the second button from the right (Open in Tab). The three buttons to the far left let you close this drop down window and browse backwards / forwards across all your queries (your Wikipedia history is saved by the extension).
The options of Wikipedia companion let you assign different primary and secondary languages.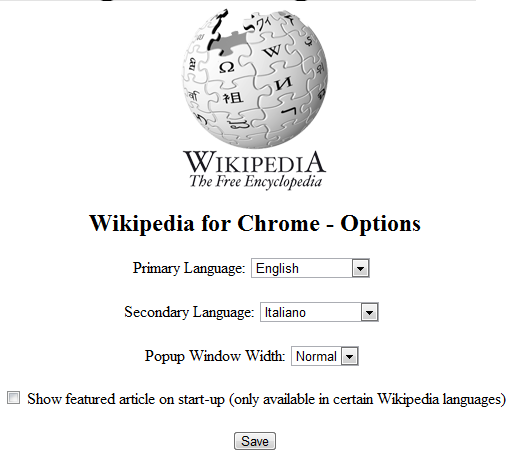 You can alternate between the primary and secondary language while reading the article in the drop down window.
In conclusion, Wikipedia Companion will help all you Chrome using Wikipedia fans.