Search the Internet by Speaking in Google Chrome
Google Chrome has always been my first choice when it comes to browsers because it is fast, efficient and comes with handy extensions and web apps. Recently, I came across an excellent extension, Voice Search, which enables Google Chrome users to search the web speaking the keyword and it will search the item on the desired search engine. In order to use the extension, make sure your microphone is connected.

To use the voice feature, all you have to do is install the extension and a small microphone will appear right next to the address bar in Google Chrome.

Using the extension is really simple and straight forward. Just click on the microphone and a small popup will appear. Now hold click on the mic button and speak what you want to search.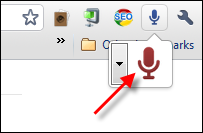 You can customize the search engine as well by clicking on the drop down menu and selecting the website where you want to search the specific keyword.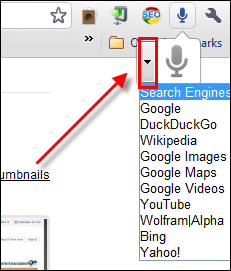 You can even add custom websites and use them as search engine. To do that, right click on the icon and go to options. There you will see the list of default websites which you can search. Now, write the name and URL of the website you want to add and press Enter.

Voice Search is an excellent extension for Google Chrome which can really change the way we search the internet these days and can really save time as well.