Record Important Skype Calls with Skype Call Recorder
I use to work in a call center about 15 months ago and we use to have all our conversation on Skype at that time. Our boss always wanted to record skype meetings at that moment and I had never heard of anything that lets you record these conversations without giving you much headache. I don't work at the call center anymore but for those of you who need to record Skype calls in future can now try Skype Call Recorder.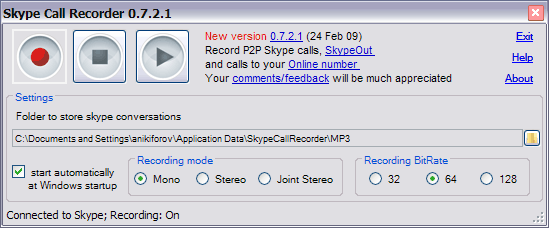 It is a free application that allows you to easily record your meetings, conversations and conferences on Skype. It saves your conversations in one of the most widely used formats "Mp3". This program seats in the system tray and monitors skype calls and start the recording automatically when you start conversation.
It can record several simultaneous calls in separate files for easy and convenient access. It has a very simple interface and requires virtually no tuning or setup. Just install it, allow access to the Skype client and that's it.
Download Skype Call Recorder