Real Time Communication Creates Great Communication
Real time communication can be essential in business and is done mostly through the new technologies that have become standard. This quick method of communication has made way for virtual meetings, speedy conversations and a better connected network where people can be reached no matter the distance.
We have listed the top 5 software products to use in case of fast communication. These choices are used a great deal in many different business environments and in the home atmosphere as well.
Google Talk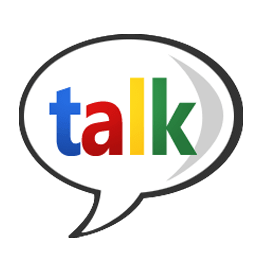 Google has provided a simple real time communication method that can work directly from your Gmail account or it can work as a widget from your desktop. This chat interface uses the user's Google based information and creates a profile that their contacts can interact with when they are on or offline. Google Talk is also available for Windows and Blackberry phones, which increases the range of communication even further. Google has placed their chatting application on the sidebar of all Gmail accounts so users can send emails while chatting with a variety of contacts.
iChat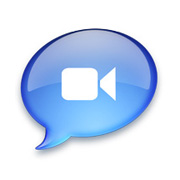 If you own an iPhone or Apple product you are most likely familiar with iChat. Apple's premier communication method among its own users is similar to Skype in that it is a great video chat service for face to face conversations. Many business environments use iChat for video conferencing or even audio conferencing. The quality of Apple's video and audio is very clean so it is often seen in professional use. Except the service is rather particular being that it is only used by Apple holders.
Visit Apple iChat support page
OoVoo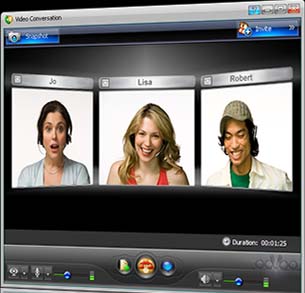 ooVoo presents another video conferencing service but its strength relies in numbers. It can hold up to six users at once in a conference while access to video messaging between the people in the party. Although ooVoo has a past of mainly HP computer users but they are developing Mac based software as well. Users from separate areas tend to use ooVoo because of the multiple person parties that can be accomplished. The incorporated messaging system can be simultaneously used with video chatting which can be referred to after the meeting for meeting notes or any needed documentation.
Communication methods similar to ooVoo and other computer software built for collaboration isn't hard to find. Many are hosted on download.com.
Skype
Skype is often known as one of the first video chatting services to transcend from computers to mobile devices. Skype is self-described as, "calling, seeing, messaging, and sharing with others – wherever they are." Customer use is top of the line with Skype, offering free video and voice calls to any other Skype users, as well as instant messaging and file sharing. The versatility of the service is ideal too, available on your computer, smartphone, tablet, television, and for paying users – your home phone.
Vbuzzer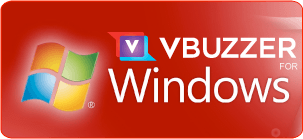 The internationally based company allows computer-to-computer calling, faxing, and video conferencing based on your IP address. The service is free and with a little extra money users can complete these services with landlines and mobile devices. The Vbuzzer service is mainly used by Windows based computers but on the other hand it is compatible with old and new computers.