Imagine the situation that you are running Windows Vista and need to run XP or even Linux. Well, you have two options before you, viz. install Linux or XP as a dual boot or run it within your Operating System as a virtual machine.
There are two free softwares available that achieve the second purpose, viz. Microsoft Virtual PC and Sun VirtualBox.
I have been using Microsoft Virtual PC for years now. It's built specifically for Windows and is optimized to run Windows itself. I've succeeded in installing Linux without the GUI.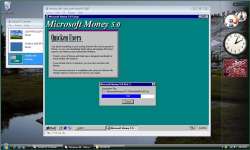 It is a lot easier to configure and quick to work with. You can share folders, mount ISOs or choose a CD/DVD drive as your DVD drive etc. all with the click of a button.
VirtualBox has much better cross platform support and can be installed on a Windows, Linux and MacOSX. However, it is a bit more complicated to work with especially when trying out advanced stuff like sharing folders from the host operating system.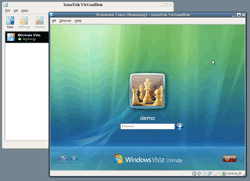 Which one should you choose? I suggest you give both a shot and see which fits the bill for you. However, if you are looking for a more cross platform solution, then VirtualBox is the choice. When it comes to ease of use, Virtual PC takes the cake.