On-Page SEO Checklist for WordPress Blogs
Today in the world of competition, it's very difficult to beat someone without using resources like money, man power and skills. The field of blogging is also just like practical world where everyone want to be on top of the list and want to earn more than others. The methodology of competition goes on and with the passage of time you'll see an increase in competitors and ratio of increasing competition is higher than decreasing. Blogging is good running business from past five years and now a day there is so much competition in this business also. The bad thing happened in past year was the panda and penguin algorithm updates, which affected old SEO practices on all kind of websites.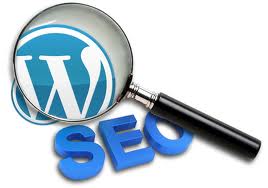 The only SEO technique working efficiently is on page SEO. If your blog has well on page SEO then you can rank better without making any unnatural backlinks. Below are some good practices for on page SEO of WordPress blogs:
Original Content:
Your content should be original and free from any grammar and spelling mistakes. The real meaning of original content is not to rewrite articles of others; it means to create your own content which is not available on internet previously. Google respects blogs with original content and good original blogs always have good PageRank and authority. If your blog's PageRank and authority is good, then you can get better rank in Google search without any off page SEO.
Keyword Rich Meta Tags:
Google uses meta titles and descriptions as a face of your articles in Google search, when somebody search something on Google then he/she will see your page's meta title and description in Google. You should set keyword rich Meta tags for your posts. You can see the top search in Google adword keyword tool and also you can see prediction of Google search for top search.
Things to do in the article:
Bold: You should use your focused keyword in your article 4 to 5 times and should make it bold only 2 times. Also make important words in your article bold, because your article must be user focused not search engine focused.
Underline: you have made the focused keyword 2 times bold and also you should underline focused keyword 1 to 2 times.
Italic: Also make focused keyword in italic font minimum 1 time.
Headings: Use your focused keyword in H1, H2 and H3 headings, but don't use the same headings for all paragraphs, because Google can consider it as spam and you may not get better rank.
External Links: Related links are really important in your article, if you are giving backlink to a blog or website related to your article then it will also force search engine to think that your article is really has the content according to its title. But the external link you are adding in your article should be trusted, don't include links of bad websites because it can make your PageRank and authority low.
Internal link: also include related internal links of your previous articles in your new article, Google will index your old articles again and may change their rank to a better rank and also you can increase your page views by internal links.
Easy way to do On-page SEO:
There are many plug-in available to fulfill the principals of on page SEO, wordpress SEO by yoast, all in one SEO pack and SEOpressor are popular plug-ins which guides bloggers to perform on-page SEO.
Try out these on-page SEO tips and feel the difference in your ranking after acting upon my advices. If you have any queries regarding on page SEO then please let me know via comments.
About the Author
Maddyacca is a technology lover and loves to share his knowledge about technology, SEO, android and Windows. He is running his own technology blog and shares his personal experiences on his blog.