Now cut out the middle man. Microsoft has launched its online store where you can buy all products, both hardware and software of Microsoft from a single place.
Features:
Immediate software download option with the largest download catalog of Microsoft titles.
Most up-to-date selection of and information on everyone's favorite Microsoft products including Windows, Office, Xbox, Zune and more!
Simple and secure purchases with full Microsoft support both before and after purchase.
Besides US, the store is also available in UK, Germany and Korea, with several other countries on the list.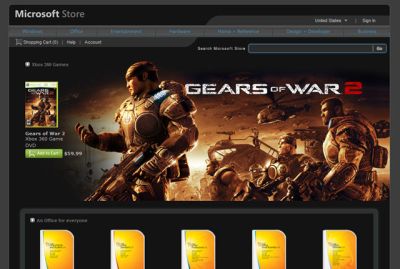 The store also allows Returns and Refunds where you can receive credit and purchase another product.
Purchases can be made using credit card. They do not support PayPal or any other payment option at this time.
I'm waiting for the store to open up in India. Currently, there are tonnes of vendors where users can purchase Microsoft products.
Will you be purchasing your products from the Microsoft Store?