Mountain Lion available in App Store. Have you upgraded yet?
Finally, the much awaited operating system release of the summer is here… at least for Mac users!
Apple released OS X Mountain Lion yesterday, it's most advanced operating system to date with over 200 changes from Lion.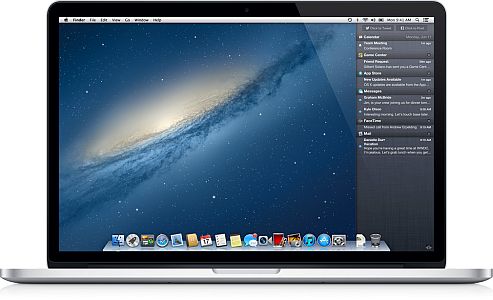 Key new features include:
Significant updates to iCloud which allows your Mac, iPad, iPhone, and iPod touch to work better together. It keeps your mail, calendars, contacts, reminders, documents, notes, and more up to date wherever you use them
iMessage is now on your Mac. I've used this to a limited extent on my iPad and iPod Touch, but with iMessage for the Mac, keeping in touch is just easier
Notifications always appear in the same spot on your desktop and disappear quickly so they don't clutter up your screen. Whenever you want to see all your notifications in one place, just swipe to the left from the right edge of the trackpad
The new PowerNap features keeps your Mac up to date even when it goes to sleep. Unfortunately, this only works with Macs with inbuilt Flash storage
Dictation comes to the Mac. If it recognises your accent, it definitely speeds up basic stuff
Easy share features to Facebook (coming this fall) and Twitter. Social media junkies will love this!
The new Gatekeeper app is definitely a good security feature, especially if you're sharing your computer with other users. Choose where you want to install apps from and restrict non-trusted developers. More on this »
Safari 6: Apples most advanced browser ever. Will you be switching from Firefox?
Am going to upgrade my Mac tonight. Have you upgraded yet? What's your first impression?
US users can upgrade for $19.99 while UK users get the upgrade for £13.99. A small price indeed, as compared to upgrading to Windows 8 Pro.