Microsoft to offer Easy Content Creation tool for Educators
Microsoft has just announced a line up of educational content creators which are collaborating to build products with Semblio. Semblio is a software platform by Microsoft that is geared towards developing better educational content.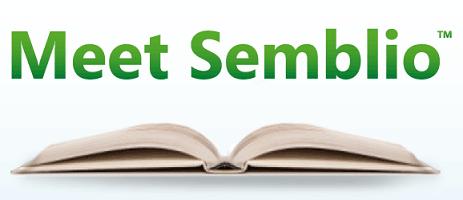 For now, this software is only available as an SDK for developers but we're expected to see a version for teacher which will allow them to easily assemble important lectures as in text, audio and video and turn them into interactive lessons.
At the press conference today Michael Golden, corporate vice president for the Education Products Group at Microsoft said
"Feedback from the education community regarding where the content marketplace is headed has been clear. In today's digital reality, Microsoft Semblio will help content providers adapt and thrive as they build more dynamic and engaging educational material and reach new consumers with fewer resources."
Publishers, developers and software vendors using the Semblio SDK include Cambridge University, Editis, Educational Testing Service (ETS), Intel Performance Learning Solutions, SMART Technologies Inc and Wolfram Research Inc.
"While content solution providers in education realize that the digital landscape is continually evolving, it is hard for many to keep up," said Charles King, principal analyst at Pund-IT Inc. "Incorporating interactive multimedia in teaching and learning materials serves to enhance the value of their educational assets and extend their reach among a variety of audiences."
Now that tons of publishers are publishing their content online, keeping that in mind Microsoft will also release an online component to Semblio soon.