Microsoft Surface – Coming soon to a store near you
Microsoft unveiled it's new tablet titled "Surface". Aptly titled because the Windows RT version weighs in at 676g and is only 9.3" thick!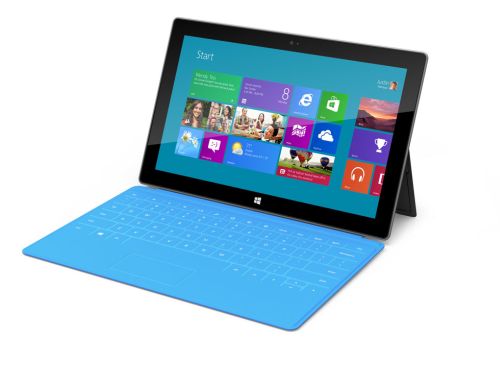 Surface has a 10.6″, 16:9 widescreen HD Display. Microsoft's ClearType HD Display technology delivers a great picture for movies. The tablet has a USB port and a MicroSD slot which means you can connect printers, mice or keyboards which support Windows RT.
Alternatively get hold of the Windows 8 Pro version which is a bit thicker, but a lot more powerful.
The Windows RT version will be available with 32GB and 64GB space while the Windows 8 Pro version is available with 64GB or 128GB storage.
One really beautiful feature for Surface is a revolutionary, 3mm thin, pressure sensitive cover that doubles as a fully functioning keyboard and trackpad. It connects to Surface with a single magnetic click. No more struggling to type on a touch screen?!
Check out the official video below. Are you amazed?