Microsoft Announced 3 new Map Packs for Xbox 360
Microsoft has confirmed three new map packs for Xbox 360. This update includes downloadable content packs for Halo 3, Gears of War 2 and Left 4 Dead . The first official release is all set for March 31 and it will be the "SnowBlind" map pack for Greats of War 2.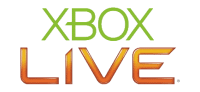 Furthermore, this map pack will cost gamers 800 points (or $10) and has 4 maps including Grindyard, Under Hill, Courtyard and Fuel Depot. For those of you who have already experienced "Fuel Depot" in the first Gears of War map release this is the remake of the same version.
On the other hand Halo 3's "Mysthic" map pack will be released on April 9 for the price of 800 points and the maps will be available only to those who have bought the Limited Edition of Halo Wars. Halo 3 new map pack include 3 new maps: Orbital, Sandbox and Assembly.
Last but not the least, the much awaited pack for Left 4 Dead will be released on April 21. Microsoft also confirms that the free pack will include a new game mode titled "Survival" and it will be a timed challenge mode which allows players to try to last as long as they can against a never ending flood of zomibes.