Make Video Sites in seconds
It's pretty normal for anyone to create to a website now a days. I mean there isn't much effort required to build these blogs or Vlogs anymore. There are tons of tools available on the internet that can help you get the job done in no time.
I have stumbled upon a website that helps you create a video site in seconds. Fliggo lets you decide how your site works. Whether you want to make a site for a huge community or just a showcase for your videos, there are many options to choose from. It is the all-in-one, solution for creating your own video website.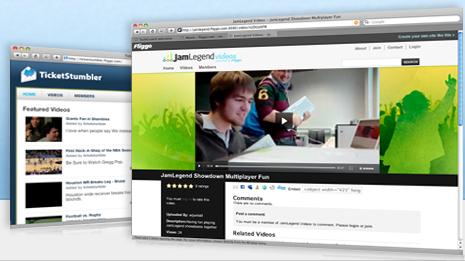 It offers lots of customizable designs to choose from. You can easily express yourself by adding a logo, a background image, or changing the colors.
Sometimes you need a place where only you and your friends are allowed. Maybe you just want a place away from everybody else. Fliggo lets you do that by allowing you to control who can join, upload, comment, or put a password on your entire site.
Key features include
Customize the look & feel of your site
Let others upload videos to your site
Easily add/remove features from your site
Control the privacy of your site
Integrate with Google Analytics
Moderate everything on your site
Check out Fliggo.