Make Calls From Your Internet Browser's Window
Skype is the first name that comes into most people's minds when we talk about making calls through our computers. But while Skype is the most popular program, it is certainly not the best. There are a number of good options a user can go with when considering VoIP programs.
While exploring the internet for alternatives to Skype we found numerous similar programs which provided free PC-to-PC calls and some sort of a payment plan for calling real phones via our computers. All the programs we found needed to be downloaded and installed and had some predefined system requirements which our system needed to fulfill before we could install the application.
Our search led us to a surprising discovery of a Skype alternative which needs no downloading or installation. The entire tool runs online within your browser and all you need to do is create a username. We are talking about Flaphone.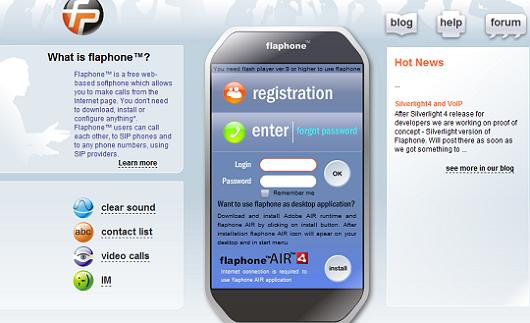 Flaphone is a free web-based softphone which allows you to make calls from your internet browser's window. You don't need to download and install anything. The only requirement is that your browser has the Flash player installed. Flaphone users can call each other, to SIP phones, and to any phone numbers using SIP providers.
Here is what the interface looks like: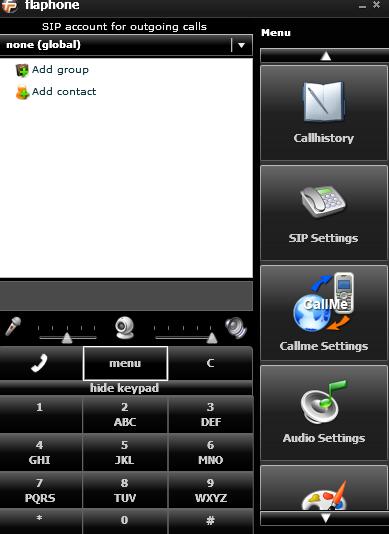 New contacts can be added via their Flaphone usernames or real phone numbers. You can call Skype user by calling to skypeusername@skype in Flaphone. Calls to real phones can be made after setting up an SIP account by clicking on the "SIP Settings" to the right: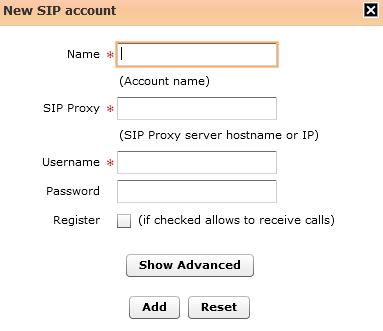 Apart from voice chatting clearly and textually instant messaging, Flaphone users can also hold video conversations with their contacts.
Calls can be received in your browser as well however if you feel you would be more comfortable with a desktop application, then you can download the AIR based Flaphone application with a size of only 2MB. Being based on AIR, you do not need to worry about operating system compatibility of the desktop Flaphone as it is cross-platform. The desktop application has the same interface as the web Flaphone and is equally easy to use.
Give Flaphone a try today and experience how easy it makes VoIP.