Imageshack Introduces a Twitter Tool for iPhone
ImageShack is one of the biggest Image hosting websites out there. I had been using it for my Celebrity blogs for about a year now. Recently I have shifted to Photobucket and bought the premium account. Anyways I have just discovered that ImageShack, a web platform that is host billions of photos and gets about 33 million unique visitors every month has announced a new Twitter application for iPhone.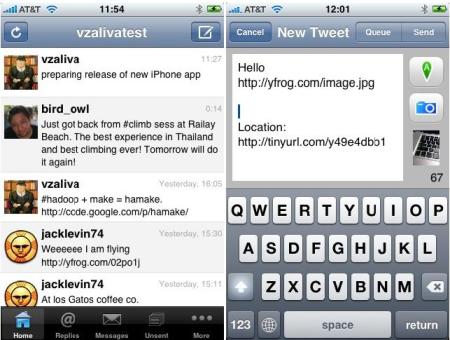 ImageShack's new Twitter application is known as "Tweetero". It is an open source Twitter client for Apple iPhone and iPod touch that lets you easily tweet using your Apple device. For now Imageshack invites the open source community to participate in the evolution of this product. The source code for Tweetero can be found here .
Key features of this tool includes
View tweets from people you follow
View your followers/following lists
Disable/Enable mobile notification per user
Send/Receive direct messages
Take and send pictures (hosted at Yfrog.com)
Automatically recognize in tweets and show in a full-screen image viewer URLs pointing to pictures posted at yfrog.com.
Delayed post/upload (via queue)
Optionally include location information in tweets
Display user information
Re-tweets (following RT: convention)
Forward tweets by email.
Replies