How To Replace Chrome New tab With Your Predefined Visual Bookmarks
Google Chrome is a great internet browser. It provides its users with wonderful speed and awesome functionality while using the minimum resources possible of our computer. However like all other leading browsers (such as Firefox) there are areas in Chrome which have a considerable room for improvement. And that is where its extensions come in handy.
As for Firefox, developers are now constantly creating extensions and add-ons from Chrome which build upon its functions, sometimes improving them, other times introducing newer functions.
Today we will be exploring a Chrome extension which introduces a feature within Chrome which all browsers should have by default. The extension is called SpeedDial.
As you can see from the image above, its average rating is great indicating that its users are more than satisfied with the extension. With SpeedDial installed and enabled within Chrome, whenever you create a new tab, you are given a choice of thumbnails to choose from.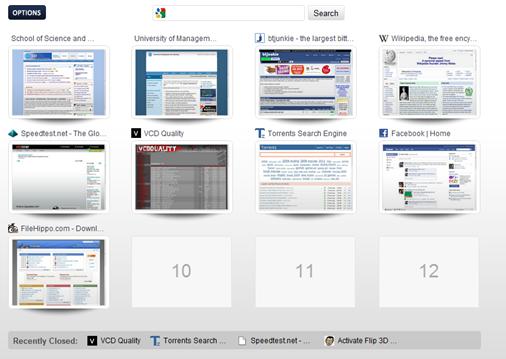 These thumbnails (which are accompanied by their respective titles) are snapshots of the various websites. You can choose these websites by clicking on SpeedDial's icon in the address bar while viewing a page.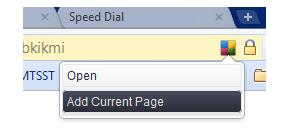 Coming back to the thumbnails view, you can reorganize them by dragging them with your mouse. The recently closed tabs are listed at the bottom. By default you can view and twelve thumbnails but this number can be increased or decreased by clicking on the "Options" in the top left of the thumbnails-view page: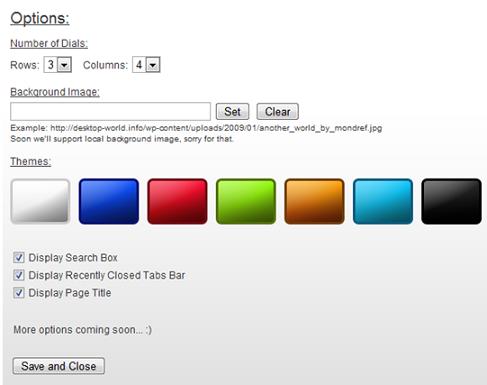 Apart from changing the number of thumbnails, a user can set a color theme or choose a background image on which the thumbnails will appear.
SpeedDial keeps the Bookmarks toolbar still visible so you can access your regular bookmarks as well. This way all the extension is does provide your more convenience without compromising on the current functionality. SpeedDial is a must-have for Chrome users who are tired of the New Tab showing them a bunch of random thumbnails of the pages they have visited.