How To Have Remarkable Control Over A Website's Layout
In addition to its content, a website's layout and design play major roles in the website's success. As a site visitor you would not want to visit a site that has the information at a different part of the page than you would prefer. Other things that you as a visitor might not be happy with are particular fonts used on a website, the colors and backgrounds used, and the borders of the tables.
If you are facing such a problem on any website, one of the things you could do is send an email to the developer or fill out the website's feedback form. However a much faster and effective solution is the free tool Styelbot.

Style is a browser extension for Google Chrome. The extension gives you remarkable control over a website's layout. After you install the extension, you see a "CSS" icon in your URL bar. Go to any website and click on this icon. A side window will appear.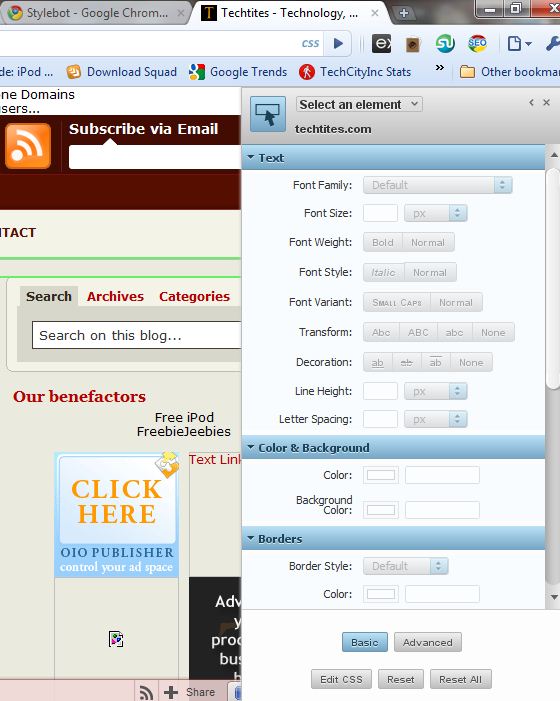 The next step is to select any webpage element. As you hover your mouse pointer over the page, its elements will be highlighted – this will help you in choosing.

With the element highlighted you can return to the sidebar where the controls are. There you can change the element's font style and size, colors and backgrounds, etc.

You can enter the Advanced options in the sidebar and edit custom CSS for your selected elements.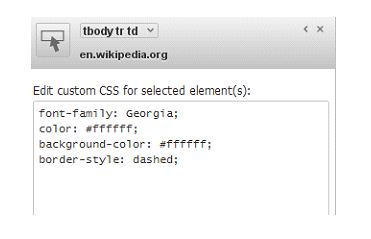 If at any time you want to undo the changes, the Reset buttons at the bottom of the sidebar will help.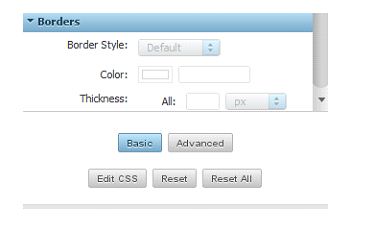 Once you have made your changes, your webpage's view will remain the same every time you visit it.