How to Get Notifications on Address Bar for New Gmail Messages In Chrome
If you are a Google fan who uses the combination of Gmail on Chrome, then you must have come across many Chrome extensions that complement Gmail. Many of these are new email notification tools and are a great help to the Gmail user. However, sometimes the developer couples this simple function along with many of other Google's service to produce a cluttered mesh.
For a simple Gmail email notifications tool, give Gmail Notifier a try.

Gmail Notifier is a browser extension for Google Chrome that works perfectly for all Gmail users. The extension is based on the much similar Google Mail Checker. Both extensions place an icon on your Chrome address bar that indicates the number of unread messages. Clicking on the extension's icon takes you to your Gmail inbox in a new browser tab.
What Gmail Notifier added to Google Mail Checker was desktop notifications. Whenever a new mail is recognized, a small preview of it is shown in a notifications box in the bottom right of the screen.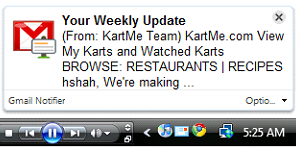 This feature has been disabled by default and you will need to access the extension's options to enable it.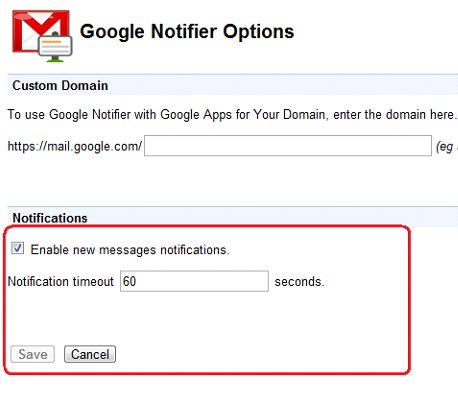 With Gmail Notifier, you can even link the extension with Google Apps for your own domain by simply entering the domain in the extension's options.
Gmail Notifier is the ideal Gmail notification for Chrome users.