How to Export Picasa Albums in JPG format
For me, when it comes to saving images on the internet all I need to do is visit Picasa and manage my photos online. Not only because it is safe but it also lets me create albums, collages, batch edit and the best of all apply effects to images.
If you're like me and would like to learn a way to make a backup copy of these images on your local hard drive then you're on the right path of the road. I have recently discovered a new software that lets you export your Picasa photo albums as Jpg images.
Picasa Independent Album Exporter lets you download all your albums uplaoded on Picasaweb with preserved desired pictures order. After launching the application simply
Select the album you want to export
Choose destination directory on your local hard drive
Choose naming convention and
Choose resize settings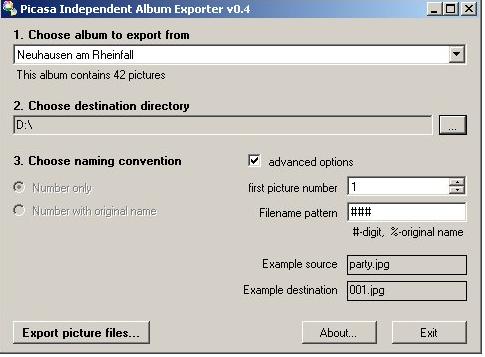 Once done click "Export Picture Files" and that's about it.