How to create a custom theme in Gmail
Gmail introduced themes back in 2008. Since then there have been several enhancements including the addition of HD images. Taking this yet another step further, Google announced that you can now create custom themes in Gmail.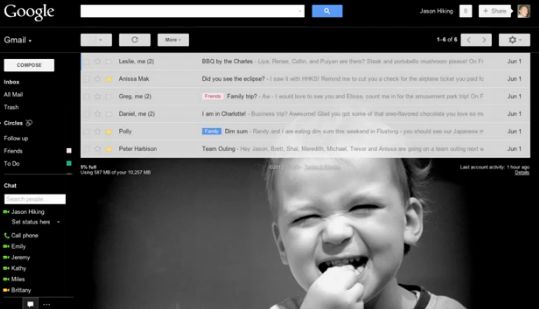 You can upload your own images directly, select from your Google+ photos or simply paste any image URL.
Or, if you don't have a particular image in mind, you can browse our searchable Featured Photos section to find one that speaks to you.
Check out the video below which gives you an idea of how to go about creating your own custom theme for Gmail.