Finally the pleas of thousands of publishers has been heard. Google Reader is now reporting feed subscribers.
Feedburner also reported the same. As a result of this my feed count out here at Techtites nearly doubled and crossed the 100 mark as of now.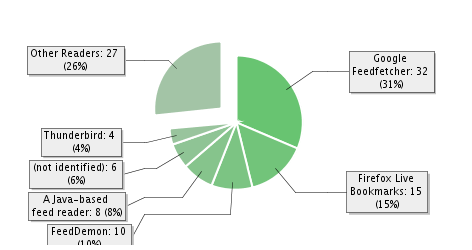 My personal blog feed count has gone up by nearly 40% to 300 subscribers (stats show me only 17% though).
I didn't realize that I had so many readers using Google Reader.
Are you one among these?