GrandMother's Guide To Google Video Chat By Google
Google's Video Chat feature allows you to easily hold a video conversation with your Gmail, iGoogle, and Orkut contacts. All you need is a webcam, speakers / headphones, and a microphone attached to your computer. Then you get the video and chat plugin from here. Next, you login to Gmail, iGoogle, or Orkut. If there is a camera icon next to a online contact in your contacts list, you can start having a video conversation with them. Even if they do not have a webcam or microphone, you can still have a one way video conversation and they can type back their responses.
Jason Toff is a person in the Google Video Chat team. He was recently inspired to create a manual that was easy to follow for senior citizens. Jason thought that Google Video Chat should be easy enough for our grandmothers to setup. Consequently he created a video manual of how to setup video chat as well as a printable manual.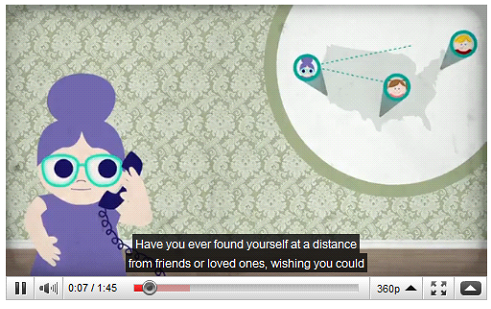 The video manual can be seen on YouTube by clicking here and the printable manual comes in the form of a PDF file available here.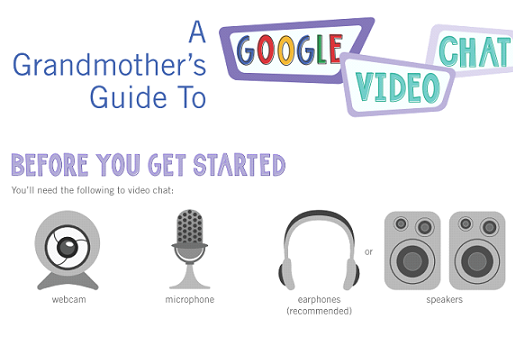 They are calling it "A Grandmother's Guide to Google Video Chat." This step will surely be appreciated by senior citizens who want to use technology to connect with family members that are away.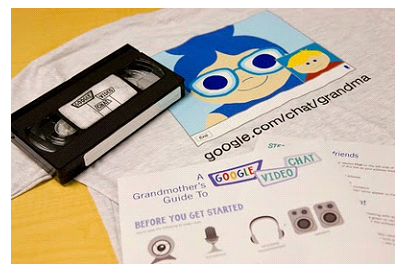 Jason continues to mention on the official blog release of this manual that after your grandmother has setup her video chat, you should take a screenshot of you video chatting with her and email it to [email protected] to share it with Google. The first 100 people to do so will get a t-shirt, printable guide and VHS of the video (to match the old fashioned tastes of your grandmother).