Google Releases in the last 48 hours
The folks at Google have been at full force over the last two days. There have been releases for Blogger, Google Analytics and Google Talkabout over the last 48 hours.
Blogger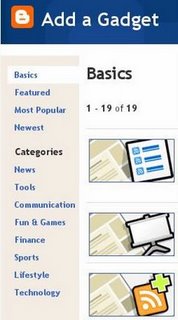 Google Gadgets have now been enabled for all layouts blogs at Blogger. This new interface allows for the integration of iGoogle Gadgets directly into your sidebar, with an array of customization options for easy tweaking.
Google Analytics
Previously, even if you were logged into Google, you were required to relogin to Google Analytics. This is no longer the case.

Now, if you're already logged in to your Google Account and come to the Google Analytics homepage, you can simply click "Access Analytics" and arrive at the admin page for your account.
Google Talk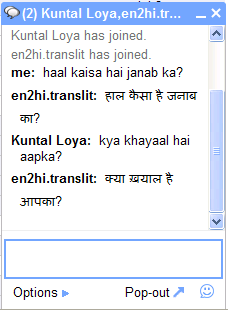 Google Talk now has transliteration bots that will convert text from English to Hindi, Kannada, Malayalam, Tamil or Telugu.
Transliteration is a service provided by Google India that allows you to type in Indian languages using phonetically equivalent English script.
There are currently 5 transliteration bots
You need to add them to your friends list and then start a group chat session.