Giveaway: Free WordPress Themes Provided by ThemeFuse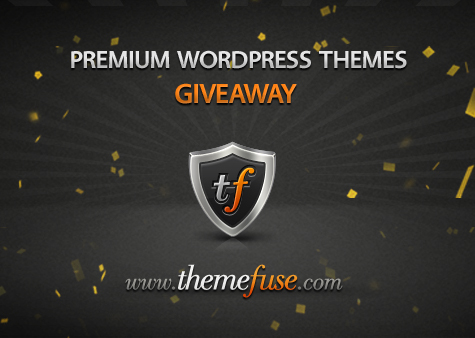 Update: This giveaway has ended and winners have been declared.
We are excited to announce that ThemeFuse has been thoughtful enough to share 3 WordPress themes licenses with our lucky readers. There's nothing like free stuff to brighten your day!
The winners of this exciting giveaway will have the chance to choose their favorite ThemeFuse theme, and download it completely free of charge. This is an extremely valuable opportunity if you are, or are planning to, use WordPress to power your website.
We will be distributing 3 ThemeFuse vouchers. This is how you can get yours:
Enter Now to Win
Step 1: Scroll down this page and add a comment to this post.
In your comment, tell us how you plan to use your new free WordPress theme. Also, mention your Twitter ID / Twitter Status so that we can track your entry.
Step 2: Share this giveaway with your Twitter followers
Win a free copy of @ThemeFuse #WordPress Theme from @Techtites – http://goo.gl/a3kkq
Alternatively, retweet our Twitter Status.
Step 3: Like ThemeFuse Facebook page
Visit the ThemeFuse Facebook page and click the like button
One week from today, the winners will be announced. Check back often!
Advantages of Entering
ThemeFuse is arguably the best of the theme shops creating WordPress themes today. It does not matter what type of site you need, or what you need it to do, ThemeFuse likely has a theme that will exceed your expectations.
Users of ThemeFuse get attractive and creative designs, as well as source code that pays great attention to detail. To make the lives of users' easier, they also provide an intuitive configuration interface that contains multitudes of great features.
If you do run into questions, there is a FAQ page, expansive online documentation, and a helpful support forum that provides vast information about the theme.
And by the way ThemeFuse has a cool new product launched in partnership with a trusted hosting company. They offer hosting that comes with a free domain and on top of that they do all the set up and handle all the installs for you for free. You'll get your website in a matter of minutes. Find out more about this amazing product.
Below is a list of just a few WordPress templates within ThemeFuse's large catalogue.
HomeQuest – Real Estate WordPress Theme
This innovative real estate theme is perfect for established agents or those interested in building credibility in the industry.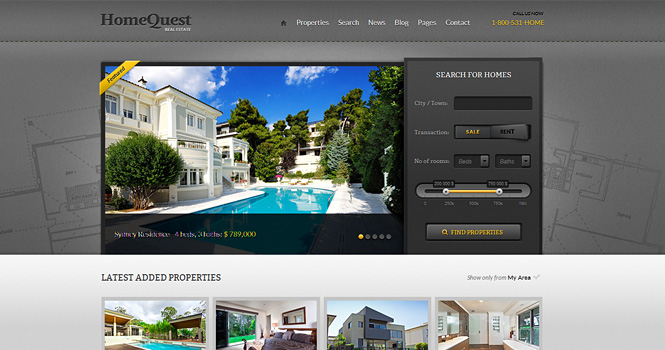 NewsSetter – News WordPress Theme
NewsSetter is an extremely sophisticated magazine-style theme that is ideal for providing a wide variety of serious reviews.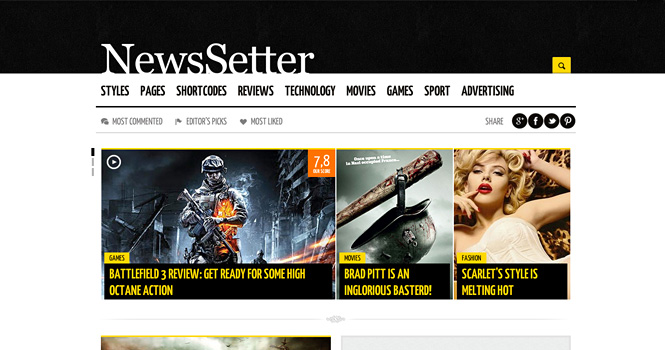 Envision – Business WordPress Theme
Have complex needs for your website or blog? This highly complex WordPress theme has got you covered. It contains, shortcodes, 5 different sliders, along with many other creative features.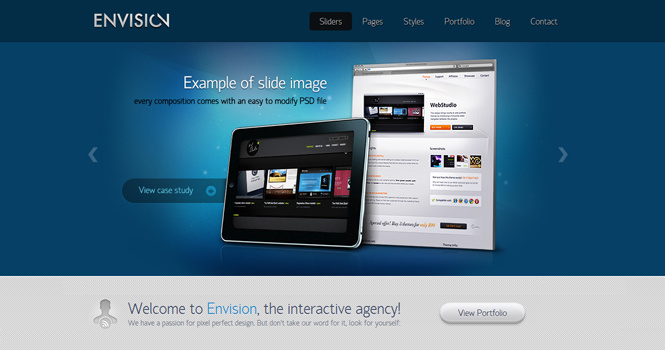 Interakt – Agency WordPress Theme
A modern web presence for agencies, corporate and business firms and last but not least creative studios.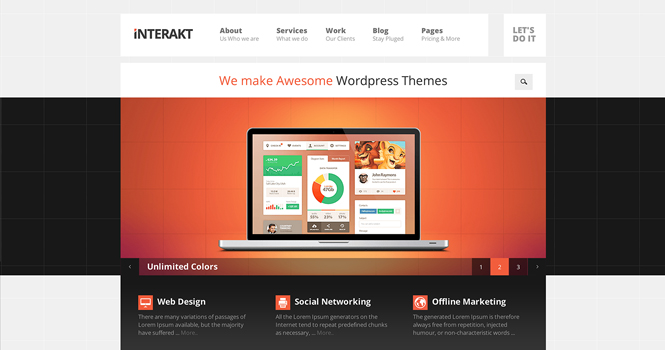 Welcome Inn – Hotel WordPress Theme
This hotel-oriented theme has been designed specially with the hospitality industry in mind. It is available in ski resort and spa versions. Enjoy!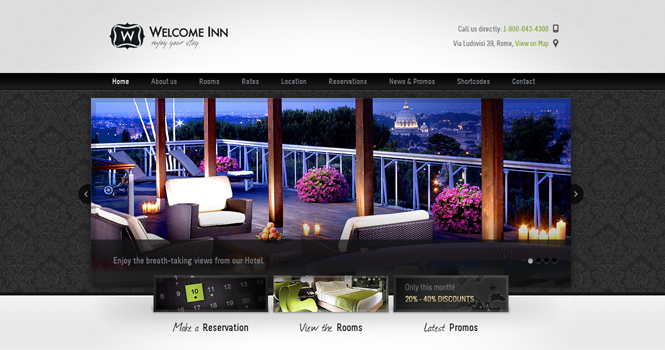 Add entering this giveaway to your plans for the day and you could win a completely free WordPress theme to use any way you would like. It couldn't be simpler.