Game for the weekend: Blitz Brigade
Ever since the early days of Quake, Unreal Tournament and Counter Strike, I've loved online gaming, especially FPS. I'm currently trying my hand at Max Payne 3's multiplayer (though I must confess I get fragged a lot more than I frag!).
So, when I came across Blitz Brigade, I had to give it a try. Created by Gameloft, Blitz Brigade is a free online multiplayer FPS game for Android.
You can become one of five highly skilled and totally badass classes and team up with other players to pound your enemies into the dirt and call them mean names.
Key features:
Up to 12 players can battle online in multiplayer games
5 classes: Soldier, Gunner, Medic, Sniper, Stealth
Control the battlefield in Domination mode
Frag everyone from the opposing army in Deathmatch games
Use 3 different vehicles for a tactical advantage in battle
Fight with over 100 weapons, each made for a specific class
Unique taunts and kill phrases for each character in the game
Voice Chat to create your game plan in the heat of the action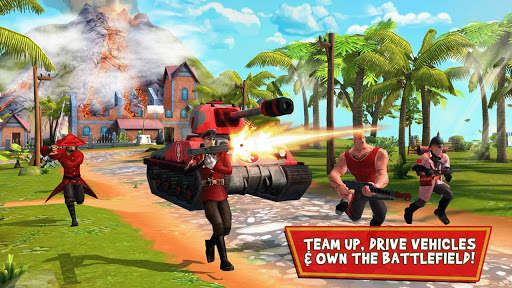 If you're already playing Blitz Brigade, do post below and let me know your experience.