So you wanted to learn how to create a virus… well, I can't help you there.
But, if you want to spread one, then this is the right post.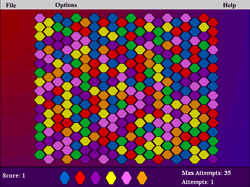 The purpose of the game is to cover the entire screen. You start at the bottom left and by choosing the colors at the bottom you spread the color across the screen.
You have a fixed number of attempts to do this and I haven't succeed yet.
Do give it a shot and tell me what you score.
(Visited 217 times, 1 visits today)