Keep your software up to date with FileHippo.com Update Checker
Do you have a huge amount of software installed and are simply fedup of checking regularly to see if there is a new version available or not?
Enter FileHippo.com Update Checker. The Update Checker will scan your installed programs and then compare their versions with those available at FileHippo.com.
The comparison is really fast and within a few seconds, the tool opens up a browser window with a list of software that needs to be updated. It even displays the Beta updates separately in case you are interested in those.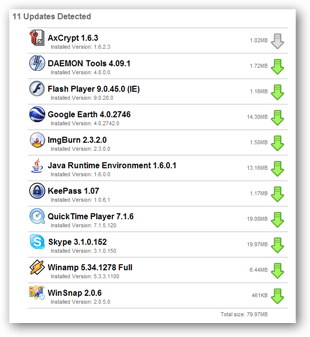 You can then download the files and install them.
The only catch to finding the updated software, is that it should be available for download from FileHippo.com, which is most likely as they are doing an excellent job of increasing their software database.
You should run this atleast once in two weeks to ensure you have the latest updates.
Are you aware of any similar software? Do comment and let us know.