Facebook Connect now on your iPhone

Facebook is the most popular social media website for people to connect with their friends and family members. Previously they unveiled an extention for Facebook platform which makes it easy for you to bring your friends with you all over the Web. Recently they have expanded the same concept  to iPhone and iPod touch by offering "Facebook Connect for the iPhone".
It let users take their Facebook friends, identity and privacy with them wherever they go. The new Facebook Connect for the iPhone provides the first live social experience for iPhone and iPod Touch applications. Users will now be connect with their Facebook friends to play games whether their friends are at home on a computer, or on their iPhone.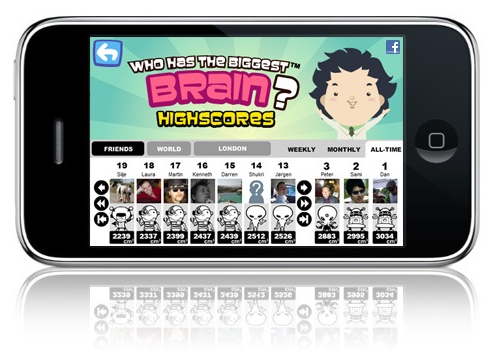 To get stated simply download any application that features Facebook Connect and log in using your Facebook account from your iPhone. Once you're logged in you will be able to find your Facebook friends. At the same time they will also be able to see the same profile information as they can on the site controlled by your privacy settings.
You can also share what you're doing with your iPhone applications with all of your Facebook friends by publishing stories back to your profile. The company has been working with a number of third-party Facebook and iPhone game developers to more tightly integrate Facebook user data into iPhone and iPod Touch games and other applications.