FaceBook 3.1.3 For iPhone Launched
Currently there are many online social networks. The most popular of these networks are Twitter and Facebook. Smartphone users can use a lot of application for Twitter because the basic usage of Twitter simply requires reading the Tweet feed and responding to messages. But Facebook's features are a lot more widespread; only a few Facebook clients deliver a quality user experience on cellphones.
Perhaps the best of all smartphone clients for Facebook is Facebook's own app for Apple devices. Now this app has been updated and comes with new and improved features.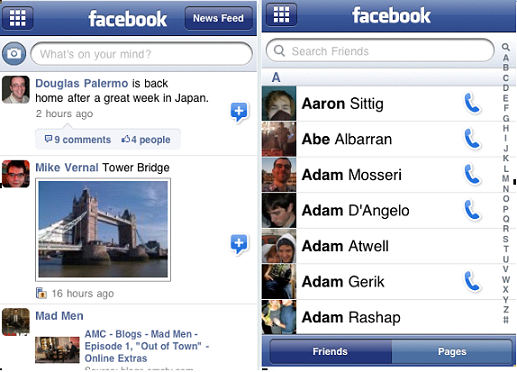 Some of these improvements are:
You can now comment on photos accessed from Notifications
You can now upload photos smaller than a certain size
Now more than 2 notifications can be highlighted as unread
Status updates no longer appear out of order in the News Feed
No more broken photo album links in News Feed
The Birthdays View does not have months in the wrong order anymore
The last section of friend list used to be incomplete if you had fewer than 8 friends; this issue has been resolved
Notes with non-ASCII text are no longer cut off at the end
Uploaded photos are now 720px wide
You can now view and write on walls of events
While all those features will be appreciated by all iPhone-owning Facebook users, perhaps the best addition to this new version of the Facebook app is support for video. Previous versions of the app could not play Facebook videos but this version can.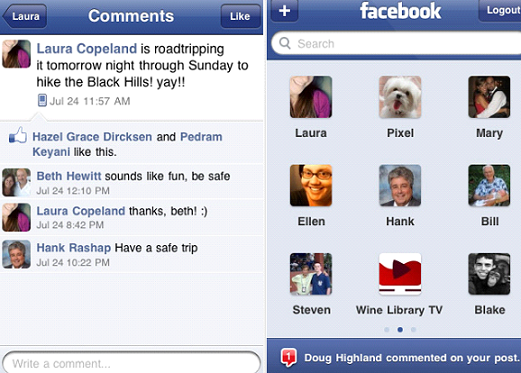 These features will combine to deliver the optimum Facebook experience on Apple devices. The app is available for free from the App Store. The new version is Facebook 3.1.3 you can check it out Here