Exploring the journey of WordPress from a mere blogging software to a CMS king
As per a recent research, it has been found that nearly 55% of the 1 million most-visited websites operate on WordPress Content Management System (CMS). Well, frankly speaking, WordPress has definitely been successful in becoming one of the most preferable CMSs used by web developers across the globe. In this blog, I'll be exploring the journey of WordPress from being referred to as a usual blogging software to becoming the ruler of popular CMSs including Joomla and Drupal. So, keep on reading this piece, as I'll be bringing some of the best WordPress moments for you.
A visible improvement in WordPress' market share
Here's a pictorial representation of market share of top 1 million websites that have been built using WordPress CMS.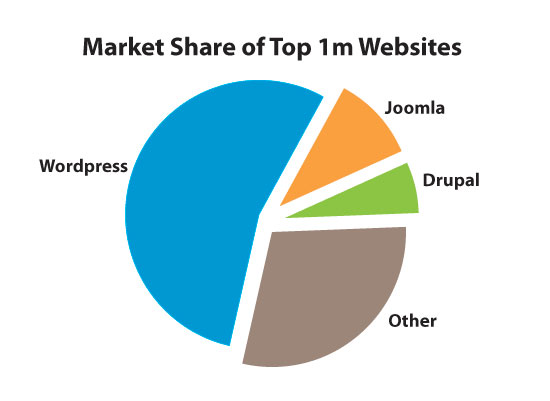 As per a recent study, it has been found that WordPress powered websites are searched about five times as often as Joomla and around nine times as often as the one powered by Drupal CMS.
What's made people skip Joomla and Drupal for WordPress?
Well, there are a number of reasons that support the growing popularity of WordPress CMS. Below, I've listed some important ones:
Easy interface– Unlike any other CMS, WordPress is the easiest CMS. Even a non-techie can easily install and set up WordPress blog within a short duration of time.
Focus– WordPress community introduced the CMS version of the software just to make sure that it solves the purpose of an individual. WordPress focuses on attracting target audience and has in-built features that aid the bloggers to solve problems associated with their blogs. In fact, the birth of WordPress took place simply because it had solutions to almost every problem that cropped in during the process of managing online blogs.
In-line with constant technological advancements– One of the best features attached to WordPress CMS is that it offers upgraded versions that are well in-line with the varying needs of website owners. It's quite simple to upgrade from one WordPress version to another for an enhanced website performance and an improved conversion rate.
Did WordPress' Blog Factor help it attain the reputation, it holds today?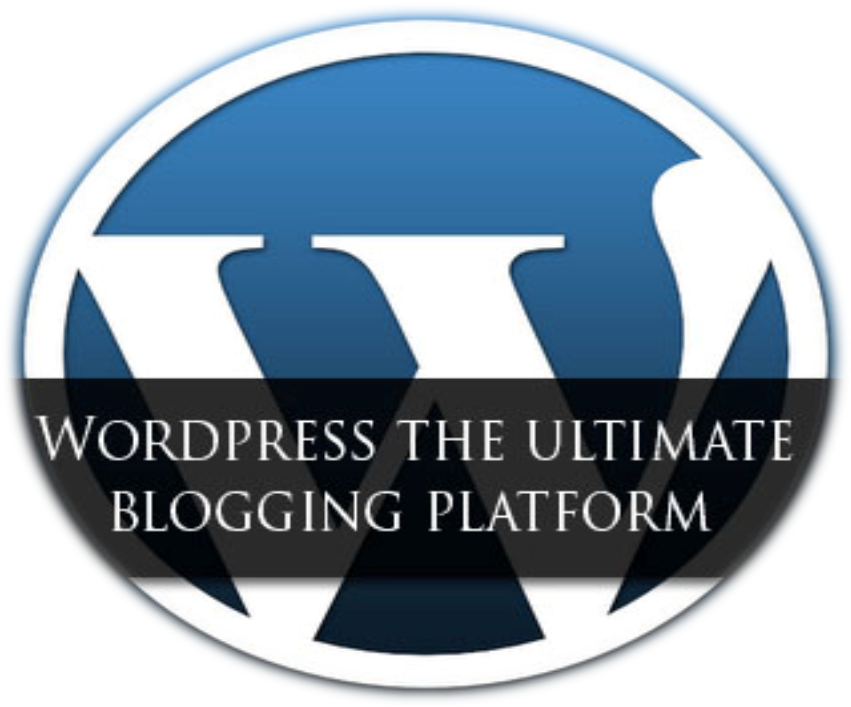 Hmmm…calling WordPress "blogging software" has been a taboo in the WordPress community. But, before you frame those hardcore negative thoughts about WordPress's blog factor, I'd like you to know that this blog factor has been a great strength behind the phenomenal success of WordPress as a CMS (Content Management System). Here are some of the most surprising facts supporting the "great blogging software" status of WordPress:
WordPress is the eighteenth most visited website on the internet. Claimed to have around 355,355 bloggers on-board, WordPress has become the "hottest" blogging platform for blogging lovers.
Out of the set of blog posts published on WordPress.com's home page, three out of every eleven blogs run on their own domains.
9% of all WordPress.com blogs are featured in the top 1 million slot of websites available over the World Wide Web.
WordPress has marked the development of technology-related blogs
Whether you call it a plan or mere luck, WordPress was designed keeping in mind the varying needs of people who are capable of understanding the means of communicating via a digital format. It is also interesting to note that the inception of WordPress CMS has seen the development of blogs that are bent towards the technical-side of blogging. WordPress CMS-based blogging websites have emerged as real knowledge hubs for the technically sound population comprising of web developers, web designers, testing professionals etc. The built-in credibility of WordPress has made it the number one choice of readers, looking for useful information via online blogs.
And, now WordPress is the king of all CMSs
You'll be surprised to know that over 58,000 websites out of top 1 million sites are powered by WordPress CMS. Since the web is all about content and bloggers know content well, developing blogging sites using WordPress has emerged as a double-win situation both for the blog owner. Backed by a clear business model, WordPress has over 8.7% top communicators using it.
Final Words
WordPress has undoubtedly taken over the Web world. It is being used for creating influential technology-based websites. Approaching WordPress with a mindset that 'Internet is all about content' is what'll aid you in exploring the software to the fullest.
Hope you'd loved reading my post. Don't forget to drop in your comments/feedback within the comments box below.
About the Author
Mike is a blogger by mood and web designer by profession. He gives ideas on HTML to wordpress theme conversion and loves to share his thoughts on social media. Log in to his web to get other Photoshop to wordpress theme conversion services.