Experience 3D Characters and Make New Friends Online
You can always find fun websites to kill your time online. Recently I have found a very interesting one that features 3D characters and places where you can hang out with family and other online friends. To play IMVU simply download their software and get started.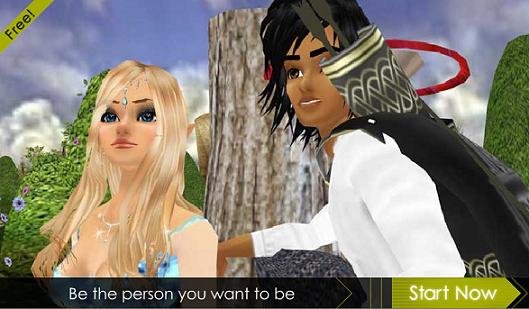 With IMVU you can create your own avatars and chat online with your friends. You can also browse for new shoes, hairstyles, clothes, pets and more from the IMVU catalog. There are thousands of players creating new profiles online and tons of new items are added on IMVY on a daily basis.
IMVU offers
IMVU 3D messenger – A place for you to meet new people from around the world. You can also talk to them using the chat feature.
IMVU home pages – You don't just get 3D chat with IMVU, you also get your own customizable homepage for free. Whenever you meet someone in a chat, you will be able to check their homepage to find more about them.
The IMVU catalog – Use the IMVU catalog to choose your new clothes, shoes, hairstyles, accessories, pets, furniture and more. The great thing about this is that you can always try out these items before you buy them. This way you won't regret your decisions. Create an entire wardrobe of amazing outfits!
Check out IMVU now.