Easiest way to create polls online for free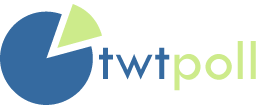 I've read about a few website that helps you create polls online but most of them are limited to their own website. I've confronted a much better website today which lets you create polls online where you can allow visitors to choose more than one answer to express their view.
twtpoll is an excellent online service that not only allows you to create your free polls online but you can also post them directly on your Blog, Twitter and Facebook. The process is really simple. You don't have need to sign up or register to create your poll. Simply log on to the website and
Enter your screen name
Type in your question and
Give answers to choose from
Note that you can let your visitors choose multiple answers by checking the "Multiple answers" link. Once done click "Create poll" and you're done.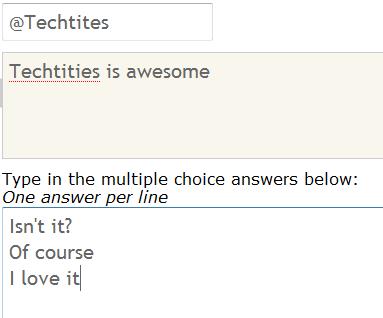 A new window will appear where you will be able to see yourr poll. You can then use the embed code to post this poll on your website, tweet it or publish it on Facebook.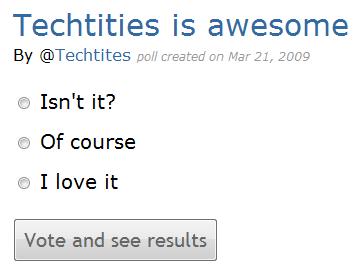 Create free polls online with twtpoll now.