Game for the weekend: Dead Trigger 2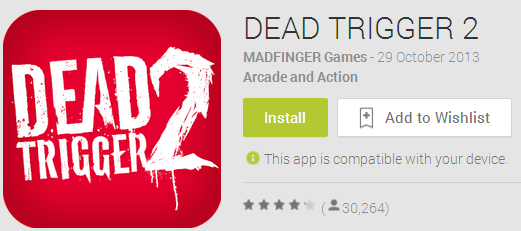 In the beginning there was Resident Evil. And now the Zombies are back. And, it's your job to send them away. Dead Trigger 2 brings you a world where humanity is engaged in the ultimate battle for survival in the face of a global Zombie apocalypse.
Find a safe place to hide-out, get equipped, and fight for your life in a real time bid for survival against an onslaught of bloodthirsty undead. Join the Global Resistance and fight to crush the Zombie plague that has positioned the Earth on the edge of peril. It's up to you to provide humanity with a new chance at survival.
Dead Trigger 2 promises a high quality graphics experience combined with intuitive touch controls. Your personal hideout gives you access to some amazing weapons and gadgets to make your zombie killing experience better.
Video: