Yet an another awesome photoshop only effect finally makes it way to us, and yet again its just a powerful as photoshops said effect  yet its absolutely free to use.
Say hello to Fotosketcher. This  freeware application allows you to create awesome sketched images from your photographs! Now you have a way to impress your close friends and relatives by giving them an image that looks professionally hand sketched – and all you have to do is fire up the software, load an image choose a sketch style and you're on your way to becoming a pro artist!
Of course there are other uses of the software apart from boasting! For example they make a great gift accessory, imagine giving someone a Birthday card (or perhaps a get well soon card) with their sketched picture on the front! You could do the same by placing the image on other seasonal greeting stationary – heck why stop there, you can even turn the gift accessory into a full blow gift! Just make a portrait or any suitably large sized sketch and then print the newly `sketched' photo to hang on the wall as a work of art.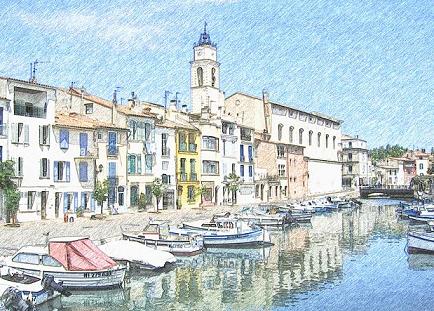 As mentioned before Fotosketcher has different styles available to you, these include : pencil sketch, pen and ink drawing, various painting renderings. You can also improve your original photo with simple tools such as enhance contrast, sharpen, simplify image, increase luminosity, color saturation etc.
As usual the suprising bit is why is something like this free, what's the catch? Once again one can't find any other reason except that the developer was a nice guy.
FotoSketcher is completely free and claims to be free of any adware, spyware or virus. It currently runs on any version of Microsoft Windows, and if I were you I'd get it asap.