Cisco sues Apple over iPhone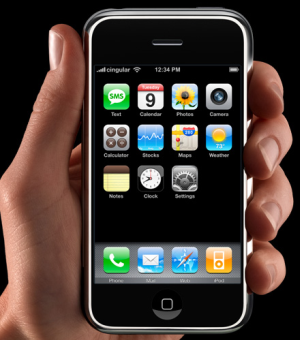 This is what happens when you launch a product with the name another company has already trademarked.
Steve Jobs announced the release of the iPhone two days back and we already have the whole blogosphere talking about it. I've refrained from posting on this blog until now.
In a startling new development Cisco has filed a suit against Apple to Protect Cisco's iPhone® Trademark. Cisco had last month released the iPhone which is a Skype powered VOIP gadget.
Cisco obtained the iPhone trademark in 2000 after completing the acquisition of Infogear, which previously owned the mark.
"Cisco entered into negotiations with Apple in good faith after Apple repeatedly asked permission to use Cisco's iPhone name," said Mark Chandler, senior vice president and general counsel, Cisco. "There is no doubt that Apple's new phone is very exciting, but they should not be using our trademark without our permission."
In a BBC News report, Apple responded by saying the lawsuit was "silly" and that Cisco's trademark registration was "tenuous at best".
"We think Cisco's trademark lawsuit is silly," Apple spokesman Alan Hely said. "There are already several companies using the name iPhone for Voice Over Internet Protocol (VOIP) products. We are the first company to ever use the iPhone name for a cell phone, and if Cisco wants to challenge us on it we are very confident we will prevail."
Here, the point of contention in this matter is the name which is trademarked, the issue is a lot more complex.
I believe that Cisco is willing to settle and work together and are just pissed off that Apple used the name without their permission.
What remains to be seen who wins this case.