Last week, I introduced you to VLOOKUP, INDEX and MATCH. In this post, we'll use VLOOKUP to find a value from the table.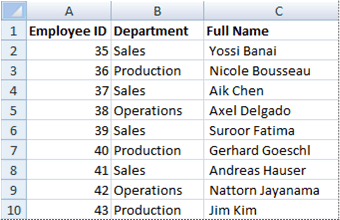 Firstly, let's create the above table in Excel. So whip up the installation of Excel you have. You can use either of Excel 2003, Excel 2007 or Excel 2010. I'll be using Excel 2010 in my example. Download the examples file before you proceed. The file contains a Questions sheet which you can practice in and a Solutions sheet as well.
If you haven't had a chance to review the basic syntax of the functions, please do read this post before you continue.
VLOOKUP is the easier function of the two to use and understand. It takes just 4 parameters and we'll be using all 4. And, we'll look at 4 options of using VLOOKUP.