5 Free Browsers for Android tablets and phones
The Google Play store has several paid and free browsers for Android phones and tablets. Most phones come inbuilt with a browser. But, you have several options to choose from. I've tried out quite a few browsers trying to find the best solution. Here are five browsers for Android that I recommend.
Google Chrome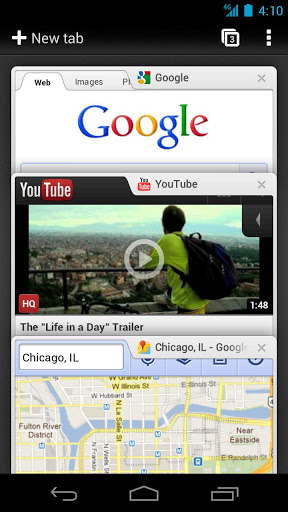 Google's very own browser for Android. Chrome comes installed on the Nexus 7 and several other Android devices. You can sign in to Chrome across your devices to sync your open tabs, bookmarks, and omnibox data from your computer to your phone or tablet.
Download Google Chrome for Android
Firefox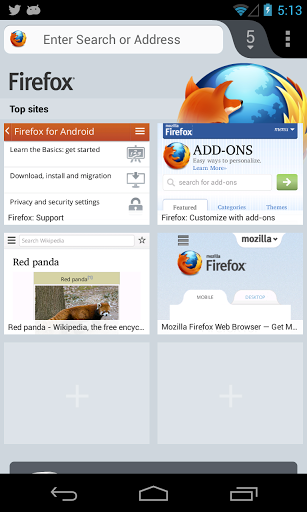 Firefox for Android is the free mobile web browser from Mozilla. The official Mozilla Firefox android browser is easy to use, & customizable, with the latest security and privacy features to help you stay safe on the internet. You have many of the addons available for the mobile browser similar to desktop version.
Dolphin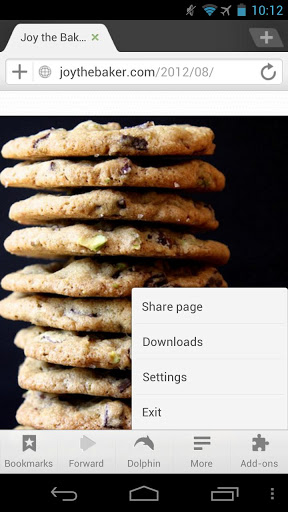 Dolphin by far is my favourite browser. I have it installed on my Google Nexus and serves as my primary browser. The team claims it is up to 10x faster than the stock browser and 2x faster than Chrome and I can confirm it definitely is the fastest browser I've used! Like Firefox, there are several addons available for Dolphin which you get from the Play store.
– Download Dolphin Browser for Android
– Download Dolphin Browser Mini
– Download Dolphin Jetpack which is an addon for Dolphin that further speeds up the browser
Opera Mobile web browser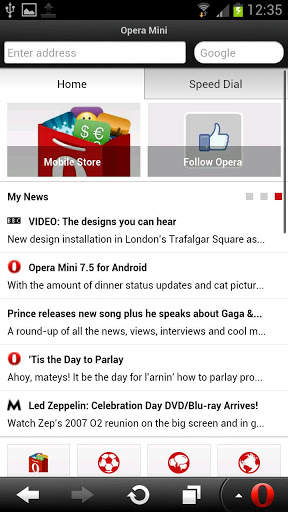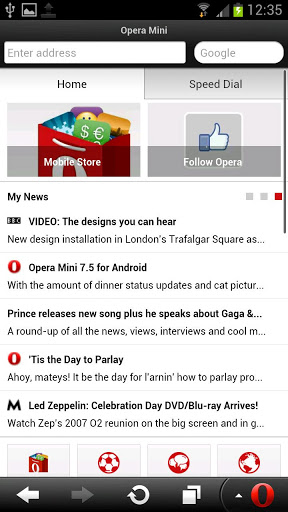 Opera has always been one my regular browsers, both for Windows and Mac. It's extremely fast and easy to use. Opera Mobile is designed for fast connections to give you a full experience. If you're looking for even more speed, check out Opera Mini which compresses data by up to 90% and is the best choice for slower or limited data plans.
– Download Opera Mobile for Android
– Download Opera Mini for Android
UC Browser for Android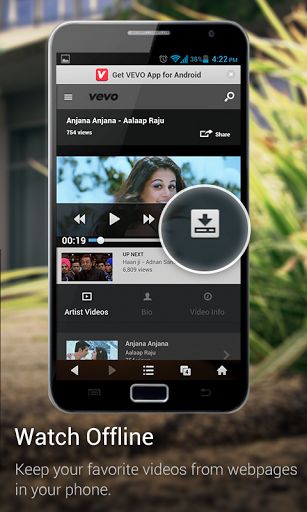 UC Browser for Android provides you fast and smooth Web surfing experience. The browser is configurable which helps you adjust your way of browsing under different network connections, allowing you to reduce data costs and speed up page loading with compression. It has some cool features including night mode, screenshot support and inbuilt ad blocking.
If you have an Android tablet, get hold of the UC Browser for Android Tablet instead.
– Download UC Browser for Android
– Download UC Browser for Android Tablet
Which browser do you use on your Android tablet / phone? Do you use any version above that the ones listed above?