Backup Google Documents to local hard-disk with GDocBackup
You'd think that after the success of their web based office tools Google would offer a simple backup solution to safeguard your online documents. I'm not sure when they're going to enter with their solution however we as user no longer need to wait on them!
Say hello to GDocBackup, an open source, freeware Google document backup utility that  backups your documents by exporting them into a readable file format onto your hard disk.
The brainchild of Italian developer Fabrizio Accatino, GDocBackup's main attraction is its simplicity! It only asks for your GoogleDocs username and password and folder on your harddisk where you'd like to store your documents. You also have the option to choose the output format for each document type and also route your data through a proxy server for security.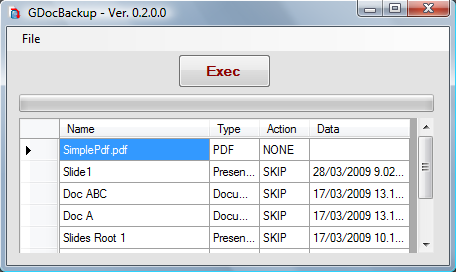 Designed using both the NET 2.0 and Mono platform GDocBackup works on both windows and Linux.
Download GdocBackup