In the past few months, I've seen a numerous number of viruses that infect both hard disks and removable drives. Their modus operandi of spreading is to create an autorun.inf file in the root of the partition, which most users unknowingly run.
Many antivirus programs do not delete this autorun.inf file in spite of cleaning the virus. This will cause an autorun dialog to popup every single time you click on the drive.
This is where Autorun Remover steps in. It checks the Autorun files in your all drives and ask you to delete it if it appears dangerous for your computer.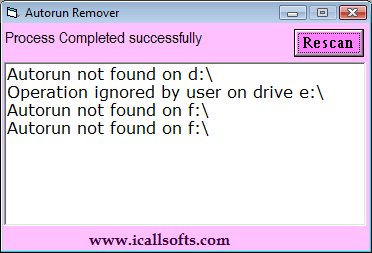 The best part about this is the extremely small download size and it gets the job done.