Apple Rolled Out iPod Shuffle and iTunes 8.1
Apple has rolled out their much anticipated iPod Shuffles yesterday. These new iPod adopt a more vertical shape than the previous model, but are smaller overall. People who are still interested in buying the previous generation iPod shuffles can get their hands on them. They remain available for purchase.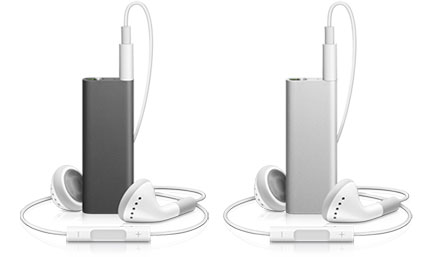 The new iPod Shuffles comes with a 4GB hard drive space. They have enough memory to hold up to 1000 songs at a time and are priced at only $79. After releasing the new iPod there was still one ingredient missing and it was the iTunes update for version 8.1. Lucky for us Apple has also released iTunes 8.1 the very same day.

Apple's iPod Shuffles offers a new feature "Voice Over" which tells you what song is playing and who's performing it. It can even tell you the names of your playlists, giving you a new way to navigate your music All of the controls are located on the earphone cord.
On the other hand iTunes 8.1 offers some new exciting features as well. It includes speed Improvements, autofill any iPod and Import as iTunes plus. It also
Allows friends to request songs for iTunes DJ.
Adds Genius sidebar for your Movies and TV Shows.
Improves performance when downloading iTunes Plus songs.
Provides AutoFill for manually managed iPods.
Allows iTunes U and the iTunes Store to be disabled separately using Parental Controls.
To check out the new iPod Shuffle visit this product page. If you haven't downloaded iTunes 8.1 yet then you can get it from here.