Ever since I activate GPRS on my Nokia N73, I've kept myself busy hunting for various applications to install and run on my mobile.
The purpose has always been to keep me connected even when I am on the road.
After a good deal of testing and trying, I've zeroed in on a few must have applications for any avid mobile user (with an internet connection of course).
Opera Mini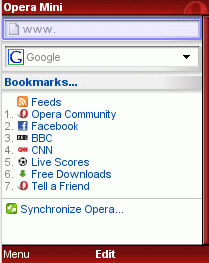 Opera Mini is the highly popular Opera Browser ported to the mobile platform. Opera has always been my number one browser of choice and Opera Mini was the first application I installed on my N73.
Opera Mini comes with tonnes of features that make mobile browsing a breeze.
One feature that I really love is the inbuilt shortcuts. You can use the * key of your keypad to access your bookmarks and the # key to navigate around the browser.
Opera Mini Hompeage | Download Opera Mini | Opera Mini Simulator
fring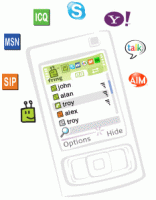 fring was the second application to find its way onto my phone.
fring is a mobile internet service & community that enables you to access & interact with your social networks on-the-go, make free calls and live chat with all your fring, Skype, MSN Messenger, Google Talk, ICQ, SIP, Twitter, Yahoo! and AIM friends using your handset's internet connection rather than costly cellular airtime minutes.
fring Homepage | Download fring
eBuddy
fring is feature rich, which also means that it eats up the battery at a little faster rate. That is where eBuddy steps in as a chat client.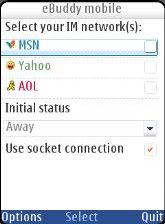 eBuddy is a mobile messenger that allows you to chat with Google Talk, MSN messenger, AIM and Yahoo! friends.
It is just a basic chat client which doesn't have loads of features as fring does above. However, it gets the job done, especially when you have your battery running low.
eBuddy Mobile Homepage | Download eBuddy
Newsgator Go!
I've been using FeedDemon and NewsGator for well over 18 months now.
So, it was well expected that I download and use the NewsGator Go! for Mobiles. NewsGator Go! uses the same NewsGator account that is used for FeedDemon. This allows me to read all my feeds while I am traveling and ensure the same gets updated in FeedDemon as well.
NewsGator Go! for Mobiles | Download NewsGator Go!
Mail by Google Mobile Client
I use Google Apps for my personal email and Gmail is one of my personal emails that I frequently use.
If you want to check your email on your mobile, you can either use a mobile browser like Opera Mini above or install the Google Apps Mobile Client
For Gmail access only you can install the Gmail Mobile client. Both interfaces are similar however, the first is for your Google Apps domain and the second is for you gmail account.
Google Apps Mobile Client | Gmail Mobile Client
Yahoo! Go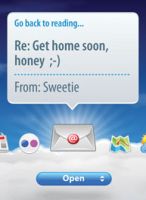 For accessing Yahoo! email as well as for several other Yahoo! services like Weather and Flickr, the Yahoo! Go client is your best bet.
Download Yahoo! Go | Yahoo! Go Test Drive
**Note**
All of these applications consume a good amount of bandwidth. Make sure you have an unlimited data transfer plan with your mobile provider.