3 Awesome Websites to Create your Flow Diagram Online
Using charts and graphs to demonstrate your presentation is not only a good thing but it also makes you look more professional and dedicated . There are tons of software you can download to get the job done or alternatively, use some of the best services to create your charts or graphs online.
LovelyCharts is a free online diagram editor that lets you create charts and diagrams in a very quick and easy manner. Whats different about LovelyCharts is that it assumes and provides wonderful changes while you draw. This helps you complete your work really quick.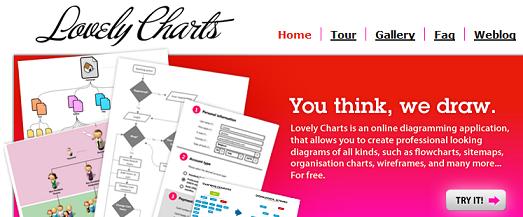 Key features include
Free web service
Cool interface
Helps you improve your productivity
Provides/suggests changes while you draw
Product Planner is another great web application that allows you to easily discover, create and share your online graphs or flow diagrams with others. You can even browse other users flows on their website and use them to create your own.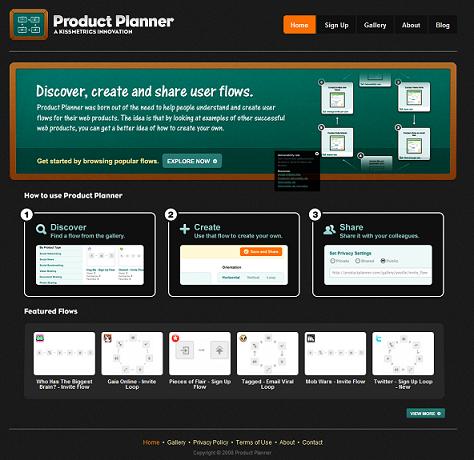 Key features include
Create your own charts
Use other user's diagram flows
Share your work with others
Easy to use
Free to charge
Online Chart Tool is a great chart generator that lets you use various types of chart styles including line charts, pie charts and bubble charts. You can easily share or email your charts to anyone or simply download these charts in PNG, JPEG, PDF and CSV formats.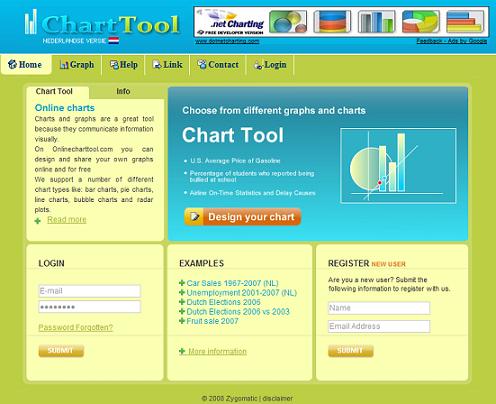 With Online Charts tool, you can design and share your own graphs online and for free.
You can also explore other options like ChartAll, HohliCharts and Piecolor.